Helping to overcome social isolation
Companionship Care in Dublin

Did you know that, according to Alone Ireland, 45% of people 75 or over are lonely often or some of the time, and that social isolation increases the risk of developing dementia? Not only is loneliness and isolation a huge problem, it has also been associated with health issues such as depression, high blood pressure, and sleep problems.
At Caremark, we strongly believe that no one should feel loneliness or isolation, which is why we've created our companionship care service. A member of our team will be happy to give you further details on how we can help.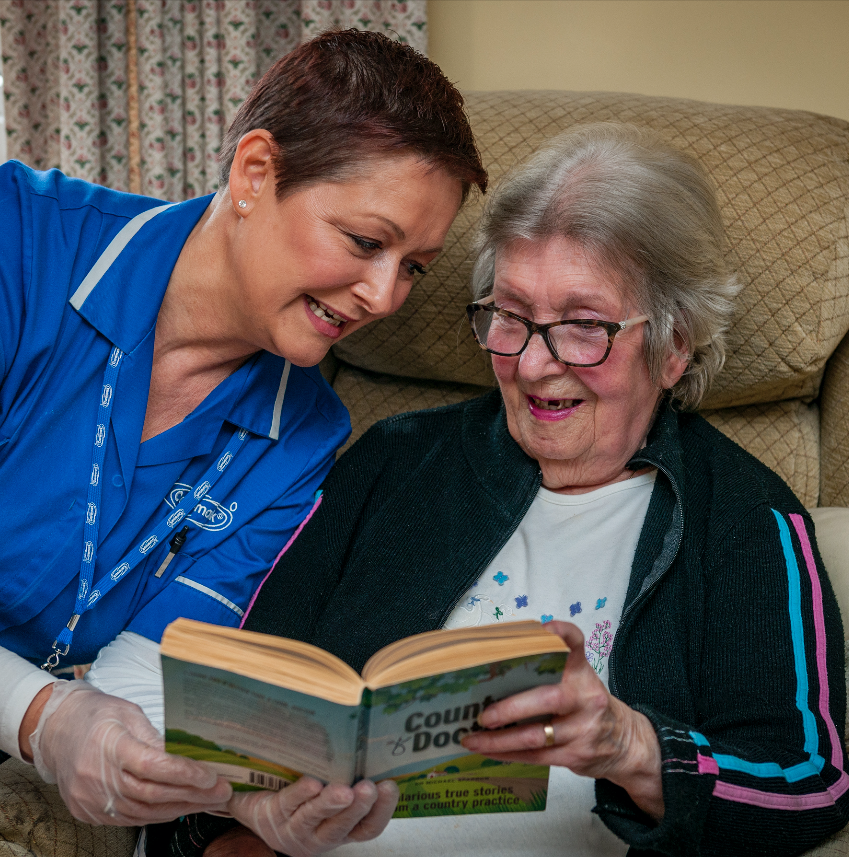 Caremark's companionship care workers can really help brighten your or your family member's day. Our care workers visit at regular times, or whenever they are needed. They will become a recognised, welcome face who gives you or your loved one quality time to enjoy hobbies such as reading, watching sports, knitting, gardening and much more. Our companionship care workers can also help you or your loved one in accessing the community if there are health or mobility concerns. This may include food shopping, attending church or a trip to the park. We can also help identify local clubs that may be of interest and your care worker can attend them too.
What our Companionship Care clients say

"I really look forward to Sandra's weekly visits. I even write down things to tell her about, so I don't forget! It's such a treat to have someone who really cares and has the time to sit and enjoy a cup of tea and a biscuit and a good natter with me. She's such good company but on the rare occasion we don't have much to say to each other, we do a crossword puzzle, or she'll read the newspaper to me."
Jean, age 78
Claim up to 40% Tax Relief
Fill out the form for your free consultation.